Deploy Onsite Next-Best-Action, Next-Best-Offer, and Hyper-Personalization Across Massive Scale
---
Onsite machine learning decisioning requires low-latency tools which can leverage both historical and real-time user data. Cortex enables your teams with APIs, SDKs, and extensive monitoring to fully leverage machine learning across your product experiences. Cortex users have realized 3x+ increases in conversions over more traditional heuristic and metered approaches.
Onsite Next-Best-Action, Next-Best-Offers, and Dynamic Decisioning

---
Determining what action or offer for each user enables your teams to maximize the value of each user. Cortex provides you with the tools to target both recurring and first-time/anonymous users with real-time decisioning.
Learn how one partner increased onsite flyout conversions by 3x
SDKs and APIs which work at Massive Scale

---
Cortex provides your team with extensive tools for quickly deploying machine learning decisioning including SDKs and APIs. Cortex's technology is used by some of the largest B2C brands at the scale across billions of monthly behaviors and hundreds of millions of users.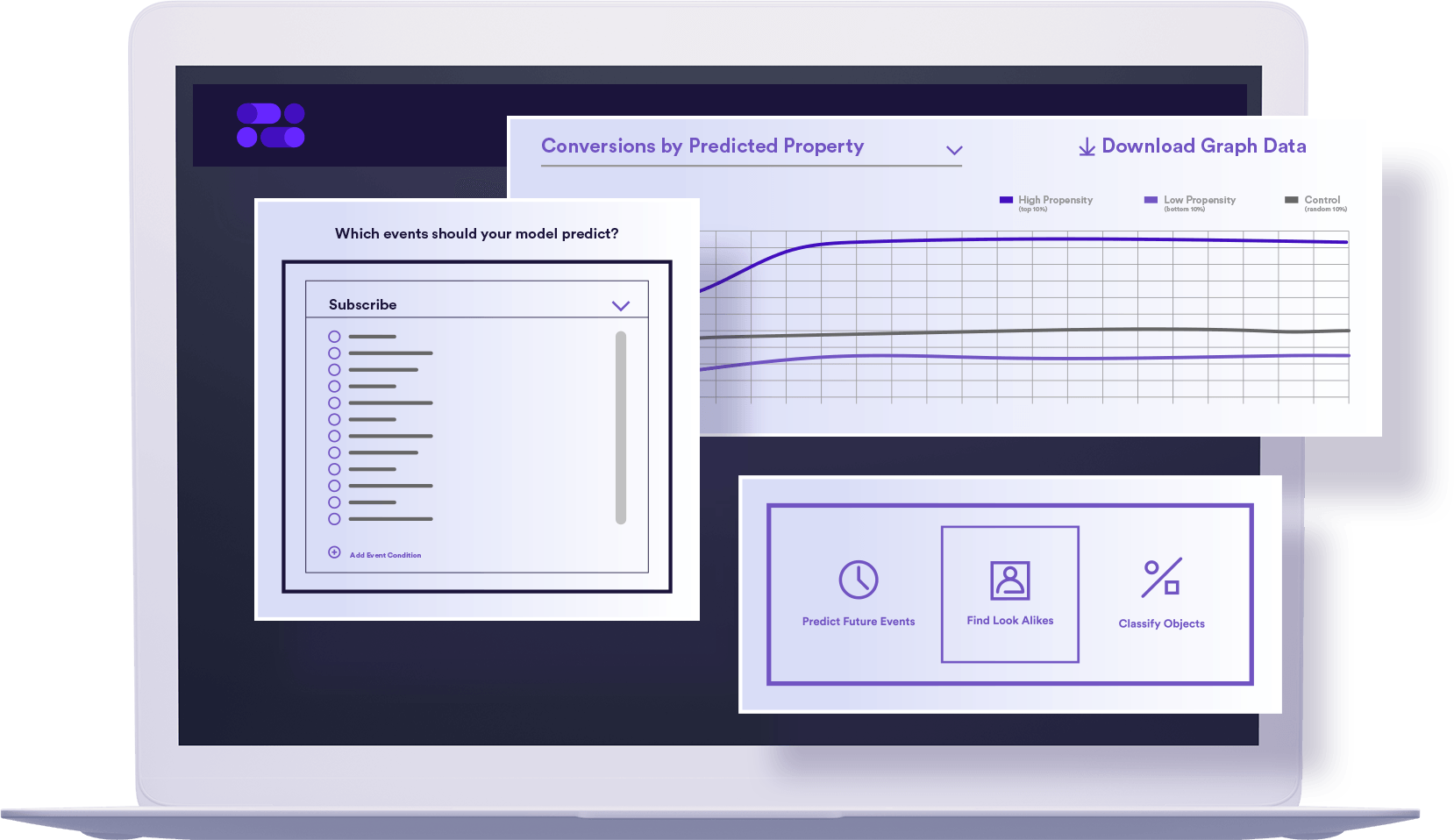 Real-Time for Targeting Anonymous and First-Time Users

---
Enable your team with real-time machine learning and target anonymous users, first-time users, and user intent. With the deprecation of 3rd party cookie tracking imminent, it becomes even more important to leverage real-time behaviors and engagement. Cortex lets your team combine batch historical data, when available, with real-time behaviors to provide the highest onsite conversion rates.
Learn more by watching a video on building real-time pipelines
The Largest Global Brands Trust Vidora
---
Real-Time Machine Learning Decisioning for Customer Data
---
Data Teams
Deploy and monitor advanced models at massive scale. Leverage automated pipelines, tailored SDKs, and dozens of consumer technology integrations.
Marketing Teams
Power outbound marketing with advanced machine learning decisioning to maximize ad revenue and marketing ROI.
Product Teams
Leverage real-time data to drive next-best-action and dynamic decisioning onsite and increase conversions and engagement.