Automate Personalization with No-Code Machine Learning
---
Customers increasingly demand personalized experiences and catering to their unique preferences pays dividends — according to Gartner, personalization engines will boost profits by 15% for digital businesses. Cortex gives you the power to utilize automated Machine Learning directly in your product or service. Create personalized experiences which update in real-time and maximize engagement for every one of your customers, all without needing to write any code.
Customer Recommendations

---
For companies with a lot of content or a large inventory, e.g. Media & Retail, knowing what each customer will be most interested in is difficult to discern. Cortex compares all possible recommendations with each customer's past behavior to generate the best recommendations for every customer.
Predict Customer Segments with Look-Alike Modeling

---
When new customers begin interacting with a service, it's often unclear what their intentions are. With Cortex, you can use their behavior to predict the type of customer they will become based on past interactions of other customers. This information can be used to customize a better experience for each user.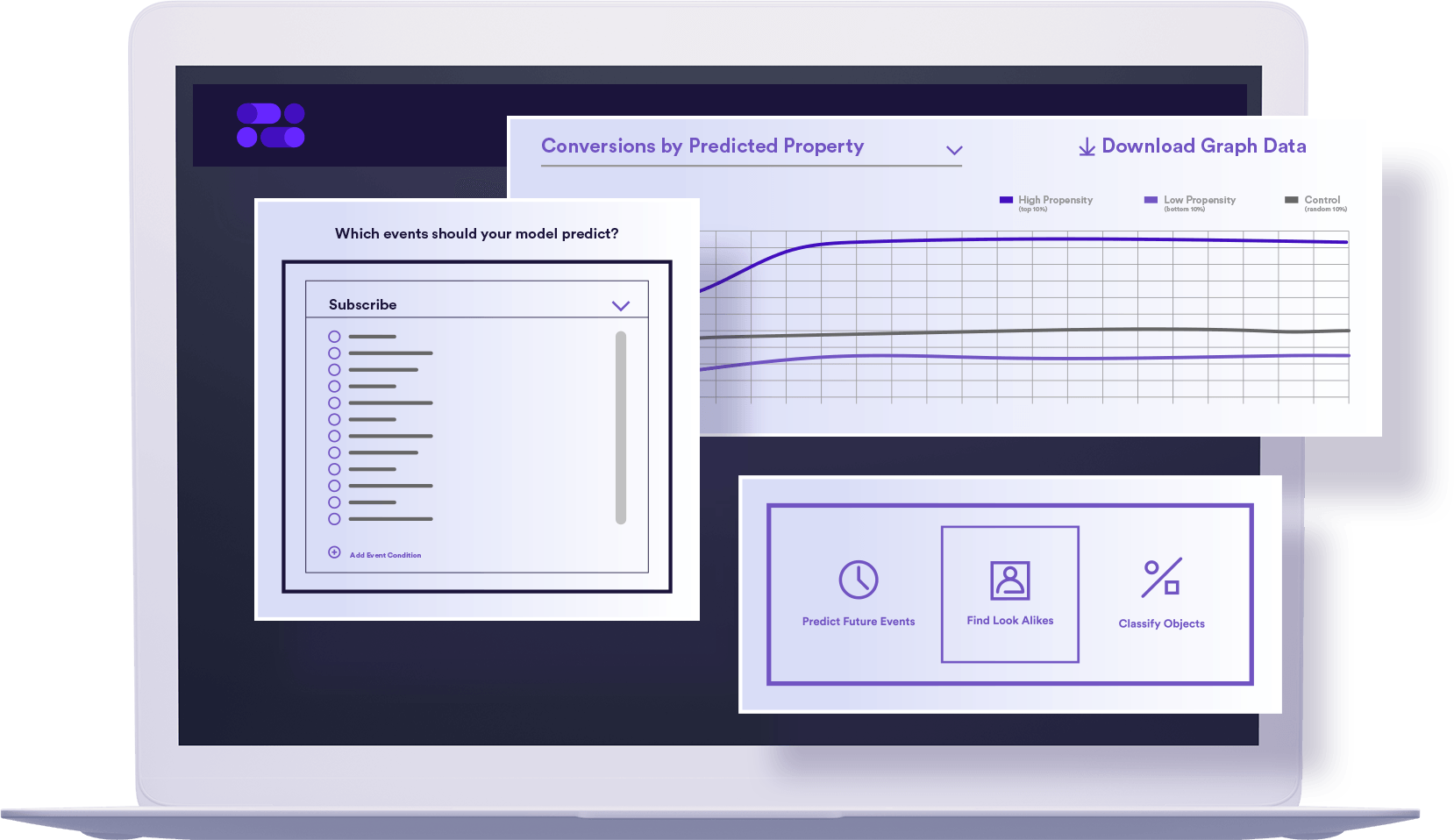 The Largest Global Brands Trust Vidora
---



Machine Learning for Any Customer Interaction
---
Data Teams
Empower the customer facing teams to increase ROI and engagement with automated Machine Learning that is integrated into your workflow.
Marketing Teams
Increase engagement with predictive segmentation and maximize campaign ROI with prescriptive Uplift Modeling.
Product Teams
Use Dynamic Decisioning to increase conversion rates and content recommendations to keep customers engaged.