Predictive AI without the Costly Overhead
---
Attempting to build Machine Learning Pipelines internally often takes longer and costs more than planned. And worse, Gartner shows that more than 80% of AI Projects will fail. With Cortex, we help teams get up and running with machine learning faster and cheaper than alternatives, all while putting data to use to improve business outcomes.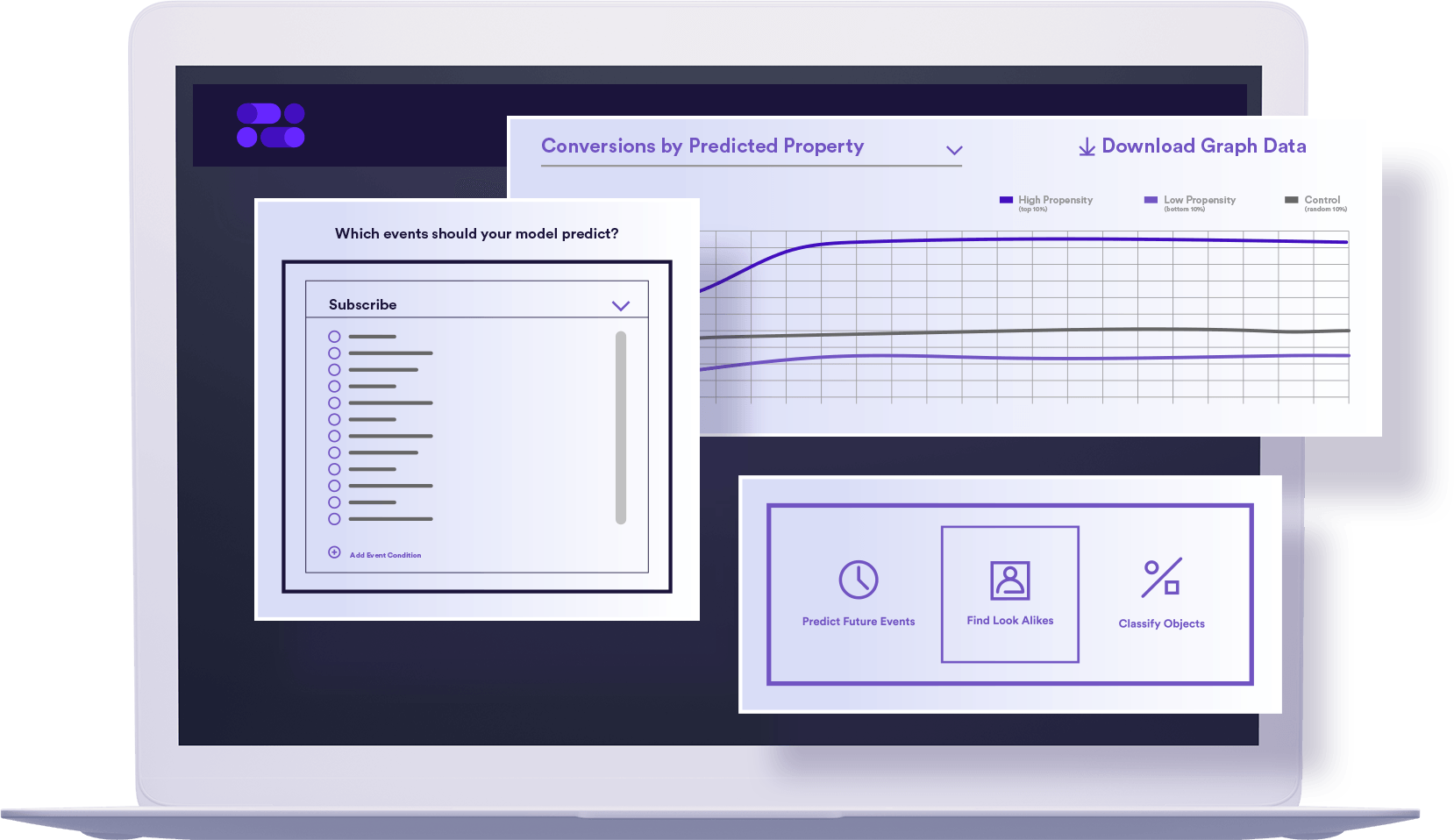 Accessible to Every Team

---
Empower every team with the ability to create their own AI Predictions. No longer will you need to wait to hire a team and build out costly infrastructure. With Cortex you can create predictions from the data you already have, all through an easy to use web interface. Now everyone is a Data Scientist!
Adaptive, Continuous Learning

---
Cortex automates the process of turning raw data into Machine Learning Pipelines, eliminating the hardest and most time consuming aspects of AI.  These predictions stay accurate and up to date by continuously ingesting new data and updating the underlying model automatically – no human intervention needed.
Optimize Business Results

---
Eliminate the cost and risk of trying to build Predictive AI in house with cortex. Easily create hundreds of predictions and quickly find which Machine Learning Pipelines improve your business the most.
The Largest Global Brands Trust Vidora
---