Automatically Turn Your Data into AI Predictions Without Code
---
Cortex allows you to take the data that you already have and automatically use it to create Machine Learning Pipelines, all without needing to hire an internal team or write any code. This improves marketing campaigns by using Predictive AI to power customer segmentation and personalization, all while avoiding timely and costly internal development.
Influence Conversions with Uplift Modeling

---
Marketers have a lot of tools and strategies that can be deployed to influence customer behavior, but how can you be sure which strategy work best for each customer? Uplift Modeling removes the guess work by showing the expected increase in conversion likelihood based on each strategy.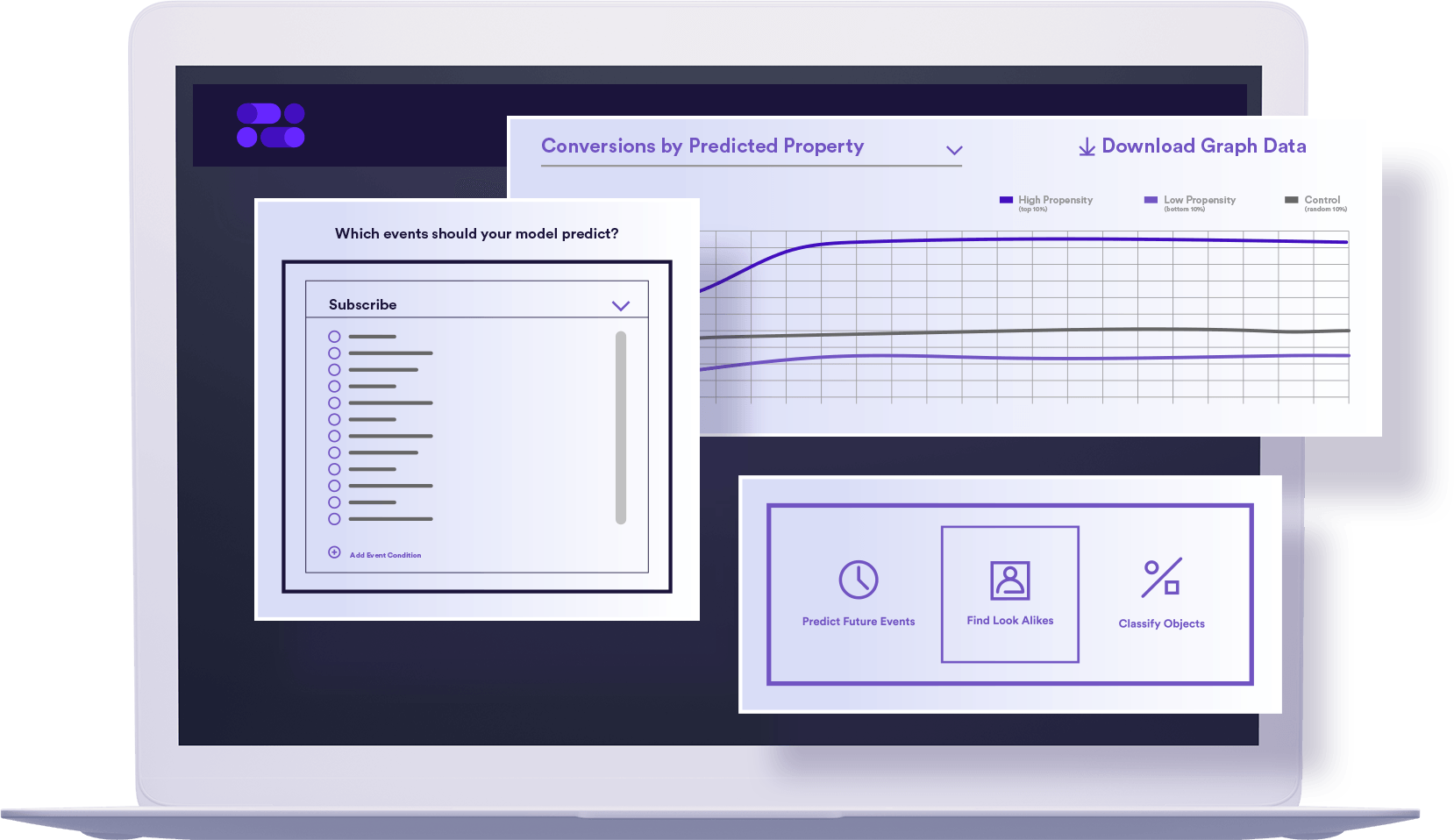 Predict Customer Behavior

---
Cortex uses past customer behavior to predict future behavior. With this information, Marketers can make more informed decisions about which campaigns to run to get the best results.
AI Based Customer Segmentation

---
Predictive AI can give Marketers a leg up by using Look Alike targeting for customer segmentation. This allows you to find more customers that look like your best performing customers.
The Largest Global Brands Trust Vidora
---



Predictive AI for The Entire Organization
---